These are fiberglass steps that we coated over with Rebound Surface®. Here is a link to the manufacturer's website.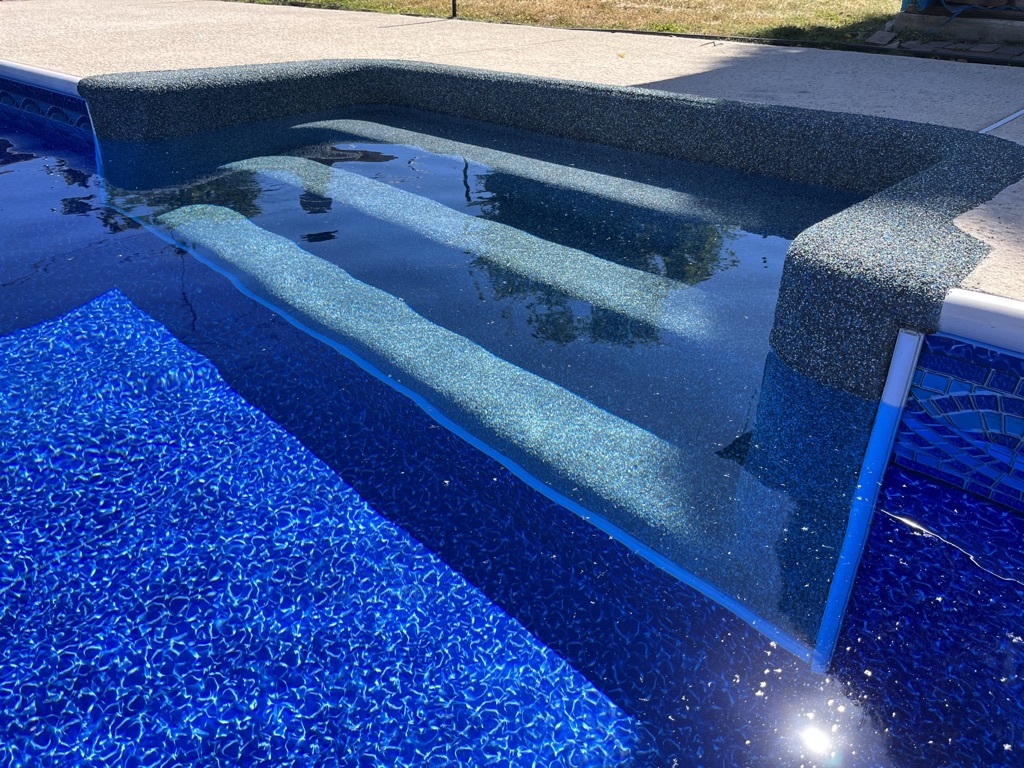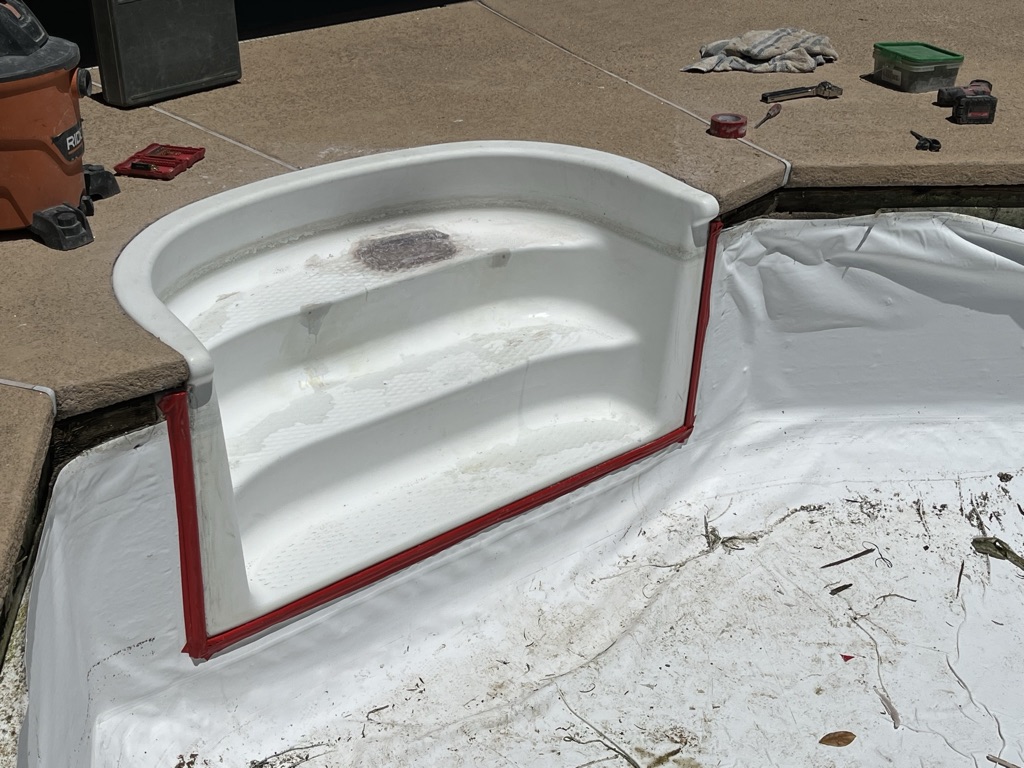 One option is a rebound service. We are able to repair minor cracks and install a new waterproof textured coating.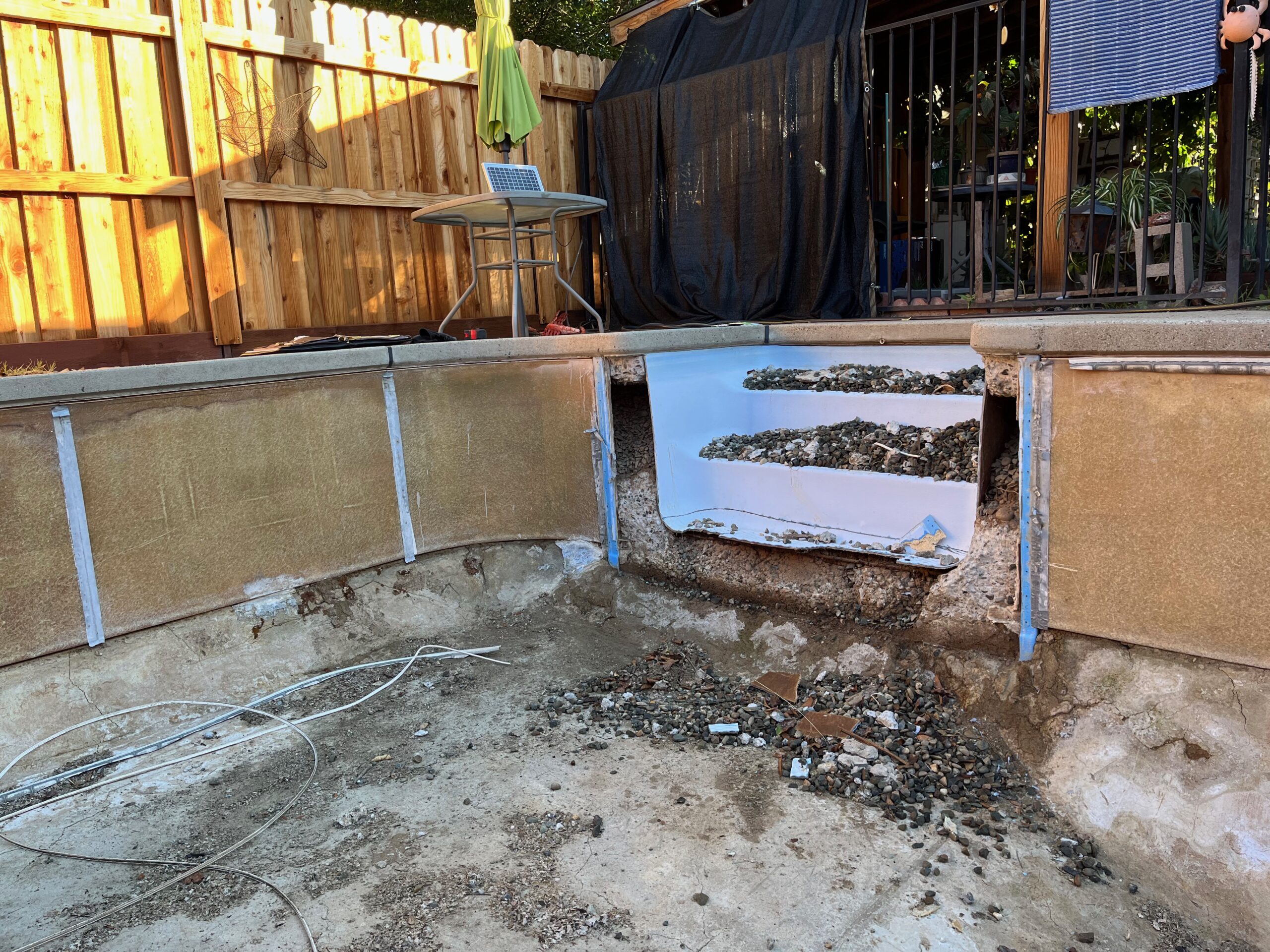 If the pool steps are damaged beyond repair, we offer two options.
Firstly, we can remove the existing fiberglass steps and replace them with a new acrylic fiberglass step.
Alternatively, we can pour steps directly into the interior of the pool to create vinyl over steps. Whatever the extent of the damage, we have the expertise to provide a solution that meets your needs.