If your in-ground vinyl liner pool is losing water and you think there is a hole in the liner then give Rustic Pools, Inc. a call.  We have an advanced system for finding holes in liners.  This system is called an Electronic Leak Detector.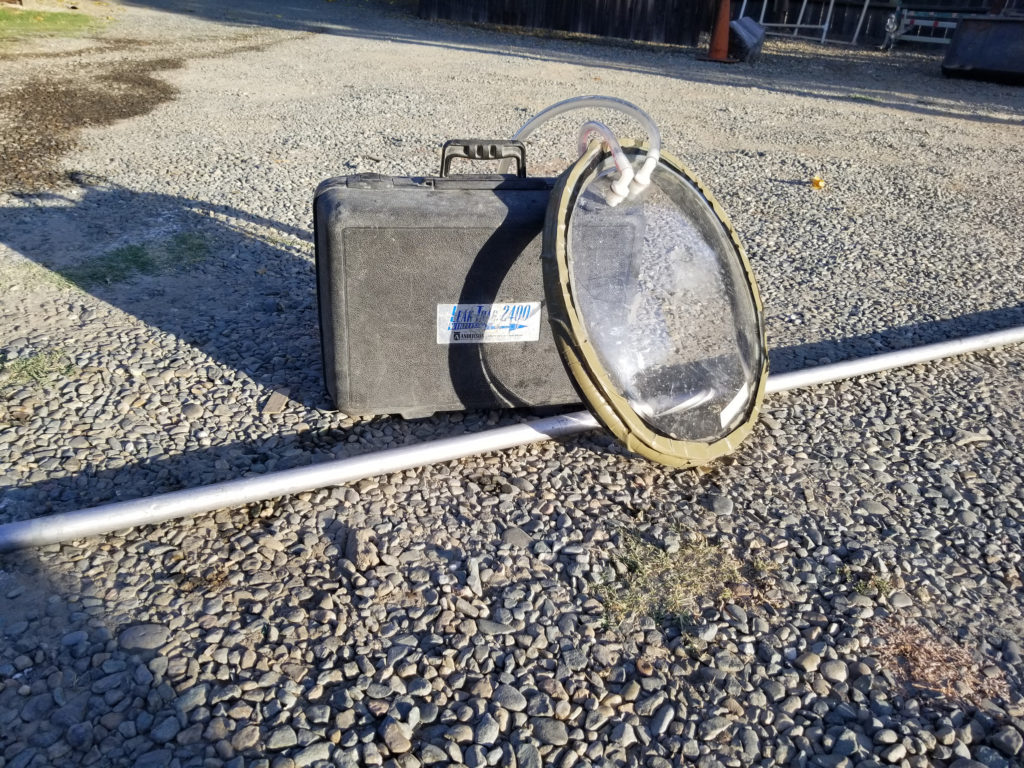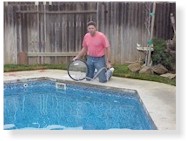 Part 1.
We have to cover the light because it acts like a ground.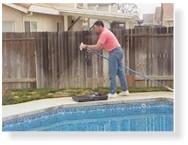 Part 2.
All the equipment has to be put together.
Part 3.
The whole pool is swept with the leak detector looking for holes.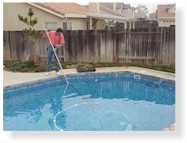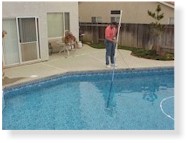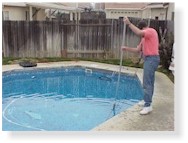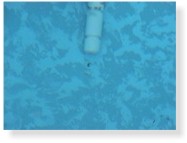 Part 4.
The leak detector found a hole.
Part 5.
The glue is put on the patch.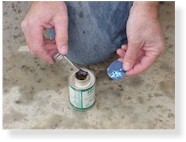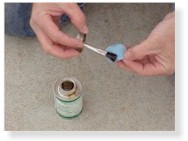 Part 6.
The patch is put over the hole.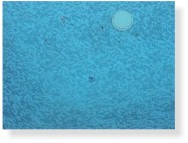 Part 7.
Beeps let us know where the hole is in the liner.
Part 8.
Watch the video to see how we find out how big the hole is.
Leak Detection Process summery
How it works
The rod on the end of the telescopic pole emits a small electric current into the water out of one end.  The electric current runs through the water until it finds a ground.  A hole in the liner acts as a ground.  Electricity always runs to the ground.  The other end of the rod detects the hole in the liner.  When a hole is found the headset we wear gives off a high pitched ring.
Things to Watch Out For
The only things that might cause problems are all the screws and/or a ladder in the pool.  When the electricity is sent out of the rod it tries to find a ground.  The metal screws and the ladder both go to ground.  The electricity runs to the screws and ladder.  We have ways of working around lights and ladders if they are in the pool.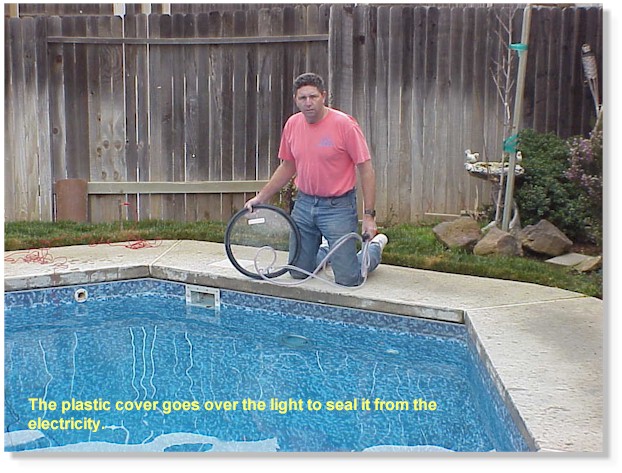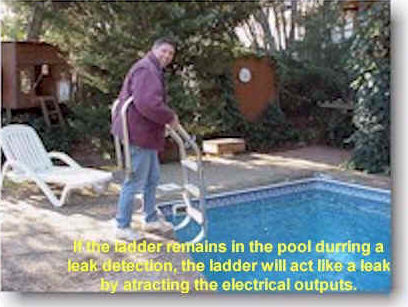 A final note
When the light is covered, and the ladder is removed, the electric current goes toward a potential hole in the liner.  The screws around the faceplates and steps do go to the ground.  The leak detector does ring by the faceplates and steps but if there is a hole by them the leak detector does ring at a higher pitch so we can tell the difference.